Disabling safety protocols increases the ship's top speed in combat by 50/30/20/- (depending on ship size, with a corresponding increase in acceleration) and allows the zero-flux engine boost to take effect regardless of flux level. The flux dissipation rate, including that of additional vents, is increased by a factor of 2.
Reduces the peak performance time by a factor of 0.33, prevents the use of active venting, and drastically reduces weapon ranges past 450 units.
Can not be installed on civilian or capital ships.
OP cost: 15/30/45/-
Notes
[
]
Can not be built into ships using story points. (0.9.5a -RC14)
Zero-flux engine boost to speed is 50, this is not shown in ship overview.
Built-in on many Luddic Path ships and not removed by restoring the ship, making them quite attractive if you wanted Safety Overrides anyway
The range penalty is one quarter, applied only to range past 450. Adjusted range = ((range - 450) * 0.25 ) + 450
Safety Overrides increases the Engines plume size, indirectly increasing engine durability
Take great care fighting inside Terrain that decreases CR faster, such as a Sun's corona.

Alternatively fighting in such terrain is excellent against Luddic Path or other Safety Overrides opponents
Highly inadvisable to use in conjunction with Unreliable Subsystems
SO can easily be identified by the bright coloration of their plumes, which range from bright reddish pink for Low-tech to a harsh purple white for High-tech.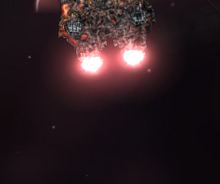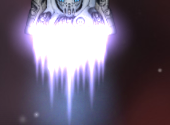 Only up to date for version 0.8a-RC19. It is likely still broadly correct but not verified for the most up to date data yet. Please double check the Version History