Railgun

General Information

| | |
| --- | --- |
| Primary Role | Close Support |
A high-tech improvement of the Autocannon, the railgun fires accurate, medium-range slugs. Like the AC, it excels at overwhelming enemy shield generators.

A miniaturized version of the Gauss Cannon, the railgun relies on a strong magnetic field to fire shells at high velocities. The accuracy and range are excellent, and the turret is able to rotate quickly while not firing.

The railgun is preferred to the Autocannon by gunnery officers that have ample flux capacity at their disposal.

–In-Game Description
The Railgun is a small kinetic weapon. It is essentially a smaller version of the Hypervelocity Driver and Gauss Cannon.
With its good DPS, pinpoint accuracy, fairly long range and high flux efficiency, the Railgun is one of the best choices for a kinetic weapon in a small ballistic mount. Its only drawback is its relatively high OP cost.
Once you activate the weapon there is a small delay charging time before it actually fires, during which its turning rate is reduced.
Animation
Edit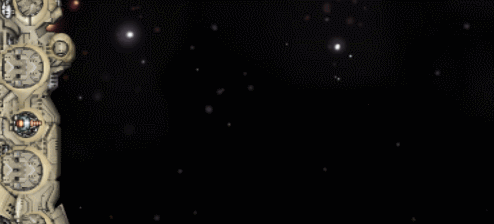 Only up to date for version 0.8a-RC19. It is likely still broadly correct but not verified for the most up to date data yet. Please double check the
Version History