Paladin PD System

General Information

| | |
| --- | --- |
| Primary Role | Point Defense |

| | |
| --- | --- |
| DPS (sustained) | 667 (200) |

| | |
| --- | --- |
| Ammo recharge per minute | 60 |
A collection of smaller lasers mounted together on a rotating pod, with a built-in capacitor allowing extremely high burst damage vs fighters and missiles.


The Paladin is a military grade PD system that is usually only deployed on capital ships due to its high production and flux costs. Can detect and destroy incoming strike weapons and enemy fighters that have penetrated the capital ship's defensive escort screen.


A combination of an autonomous AI core for targeting and five separate carbon dioxide lasers make this weapon exceptionally effective in point defense. A dedicated rotator power supply makes target tracking almost instantaneous. The prohibitive energy requirement usually means that the weapon is only activated for seconds at a time, but that is usually enough to deal with any PD threat.

–In-Game Description
The Paladin PD System is a large point defense energy weapon. In addition to being highly effective against missiles and most fighters, its high DPS and decent range let it function quite well as an offensive weapon, although it does little damage to armored targets.
It can shoot over friendly ships to intercept targets.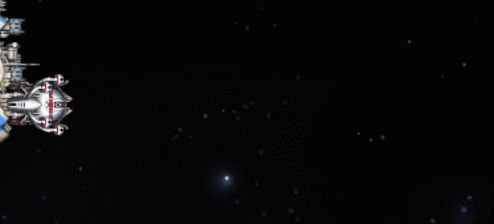 0.9a
Renamed "Guardian PD System" to "Paladin PD System" (reasons REDACTED)
0.8a
Guardian PD: reduced OP cost to 18 (was: 22)

Only up to date for version 0.9. It is likely still broadly correct but not verified for the most up to date data yet. Please double check the Version History
Community content is available under
CC-BY-SA
unless otherwise noted.