Light Needler

General Information
Fires bursts of small flechettes at a high rate of fire. The volume of fire can quickly overwhelm shield projectors, but is generally ineffective against armor.

A Light Needler is a small-bore flechette gun, designed to fire caseless ammunition. Features an impressive feed system which can deliver hundreds of "needles" per second. There is no need for an ejector system, and the resulting space availability is instead used to provide additional cooling units, vastly enhancing the rate of fire.

Domain Naval doctrine holds that the weapon is to be used on enemy shields at long-range, but in a pinch, gunnery officers will train their Needlers on enemy fighter wings and long-range missile threats.

–In-Game Description
The Light Needler is a light kinetic weapon. It is the smallest of the needler series, which also includes the Heavy Needler and Storm Needler.
The Light Needler has the longest range of any (non-missile) small weapon in the game, but also the highest OP cost (tied with the Antimatter Blaster). It offers a good alpha strike, and its fast projectiles are nigh-impossible to evade.
The Light Needler has a somewhat lower DPS and anti-armor capability than the Railgun, but also a greater flux efficiency and longer range. Compared to the Light Dual Autocannon, the Light Needler is more efficient, turns faster, has longer range, a powerful burst and and is more accurate, but also costs 80% more OP.
Animation
Edit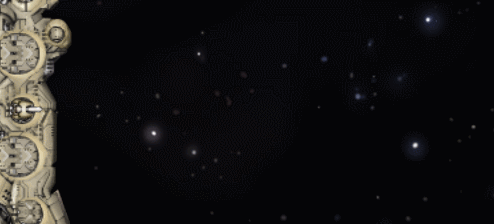 Change History
Edit
0.9
Range reduced to 700 from 800
Burst size increased to 15 (was 10)
Reduced per-shot recoil
Rate of fire within burst doubled
Increased refire delay to keep same DPS as before
Flux per shot increased to 50 (was: 40)

Only up to date for version 0.8a-RC19. It is likely still broadly correct but not verified for the most up to date data yet. Please double check the
Version History